Aiming for the highest quality of precision sheet metal
Each of our highly skilled employees is committed to create high quality products with confidence.
The finished product has been highly evaluated from various fields.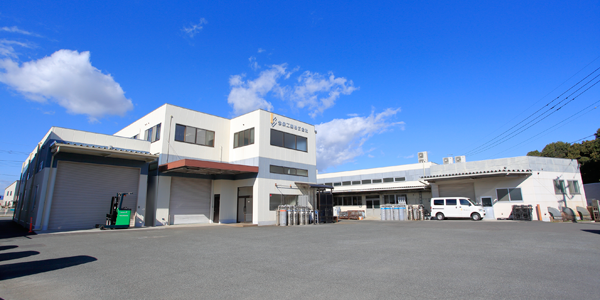 Introduction video
Company Profile
Company name
Imaizumi Industry Co., Ltd.
Founding
April 1948
Establishment
October 1981
Location
4276 Mikajiri, Kumagaya City, Saitama Prefecture, 360-0843
PHONE:+81-48-533-4407 FAX:+81-48-532-9499
Capital
15 million yen
Representative Director
Toshio Imaizumi
number of employees
35 people
Business content
Precision sheet metal parts processing
Site area
Headquarters/Factory site 4,488m2(1,360 tsubo)
Factory building 1,818m2(551 tsubo)
Affiliate
Company name
Imaizumi PSM Co., Ltd.
Location
24-25 Karishikizawa, Tsuchikawa, Daisen City, Akita Prefecture, 019-2111
PHONE:+81-187-75-1350 FAX:+81-187-75-1355
URL
http://www.psm.co.jp
Capital
10 million yen
Representative Director
Toshio Imaizumi
number of employees
22 people
Company name
Limited company Art Painting Industry
Location
1744-98 Oshidate, Inagi-shi, Tokyo, 206-0811
PHONE:+81-42-377-2148 FAX:+81-42-378-2333
URL
http://art-toso.co.jp/
Capital
10 million yen
Representative Director
Hideo Imaizumi
number of employees
15 people
History
April 1948
Established Imaizumi Factory in Oku, Arakawa-ku, Tokyo
Rolling wheel processing (metal ground products), mainly manufacturing screws and nuts
January 1945
Evacuated to Ishihara, Kumagaya City
September 1980
Construction of a new factory in Sangajiri, Kumagaya City
February 1988
Acquisition of planned factory expansion site (680 tsubo)
October 1989
Acquired factory land (1,700 tsubo) in Nishisenboku-cho, Senboku-gun, Akita Prefecture Established Imaizumi PSM Co., Ltd. in Akita Prefecture
October 1991
Affiliated company Imaizumi PSM Co., Ltd. started operations
September 1997
Designated by Saitama Prefecture as "Sai no Kuni Factory"
September 2004
Installed with Trumpf TC6000L Tower Master
November 2005
Obtained ISO9001 certification
September 2010
Installation of TruMatic 3000 fiber Trumpf YAG welding machine (TruDisk 3001 installed)
February 2012
Yamazaki Mazak Vertical Center Smart 530C installed
September 2015
Mitutoyo CMM installation
January 2017
Mitsubishi ML2512HV2-R installed
September 1st of Reiwa
TruMatic 6000 fiber installed
Technology
World class our technology
Factory sheet metal
First-class architect ……13 people
Second-class technician …10 people
JIS Z3821 TN-F … 5 people
(Stainless steel welding qualification certificate)
JIS Z3811 TN-1F …4 people
(Certificate of Aluminum Welding Technology Qualification)



Saitama Prefecture
Designated
"Sai no Kuni Factory"
Precision sheet metal technology is second to none.
Please feel free to contact us for any small projects.
Contact Us
Please feel free to contact us for quotation and consultation.

Click here for contact form